About the Johnson's

The Johnson Boys

More on the Johnson's
NEW!!!! Picture with Cindy in it!! (You have no idea how rare those are!!)
A Visit to Where We Call Home
See Where We Have Been Stationed

The United States Coast Guard & Military Causes


The Soldiers and Sailors Relief Act


The Coast Guard


Veteran's Day Tribute
Adopted POW/MIA's

Coast Guard Spouse Information


What is a CG Spouse?
Coast Guard Spouses
Words of Wisdom for New Coast Guard Wives
Moving with the USCG


Political Soapbox and Causes I Believe In
The Soapbox
Returning to College
Attention Deficit Disorder -- information and links
Children Are Our Future
Assisted Suicide Position Paper


Vacation Hot Spots
Vacation Hot spots
Ketchikan, Alaska
Woods Hole, Massachusetts
Yellowstone and more
Cooperstown, New York and the Baseball Hall of Fame
Maine!

From the Heart


Poems and Stories


More Poems and Stories
Some of Cindy's Favorites

Awards
See the Awards This Site Has Won!

Favorite Links & Web Rings


Favorite Links and Web Rings


Where do My Graphics Come From?


Holiday Pages
Christmas pages
Main page
Holiday traditions
Recipes
Favorite Holiday Web Sites
Holiday Page Awards
Spirit of Christmas
Christmas Stories
Soldier's Christmas
The Real Christmas Story
The Coast Guard Night Before Christmas
More holidays will be added as the pages occur!


Our Tribute to Mark McGwire (Our favorite baseball player!)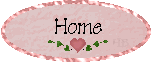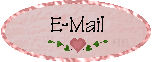 Just a note: I am in the process of updating my site and placing graphic
credits on each page. Please be patient while I do so. The 'rules' have
changed since I put these pages together a year ago, and I am trying
to get in compliance. If you see a graphic and know where credit should go,
please email me -- this will speed up the process a bit!
Thanks!